Et Fille Viognier: Pure Summer Refreshment
Posted on: June 7th, 2021.
Viognier is not one of the more well-known grape varietals, but in its French "hometown", the Rhone Valley, it is the king of white wines.  However, truly few French Rhone blends are exported to other countries, leaving us to our own resources here in the U.S.
When a craving for a good Viognier calls, one place to check is at Oregon's Willamette Valley's Et Fille winery. There, they have perfected not only the vineyard location, but also the small lot stainless steel process used to create this Viognier.
By doing this, Et Fille has made a conscious decision to move away from the oak barrel methods that are often used to make Chardonnay and Viognier.  A good choice, because the complexity of the fruit, as sourced from the Deux Vert vineyard, speaks for itself.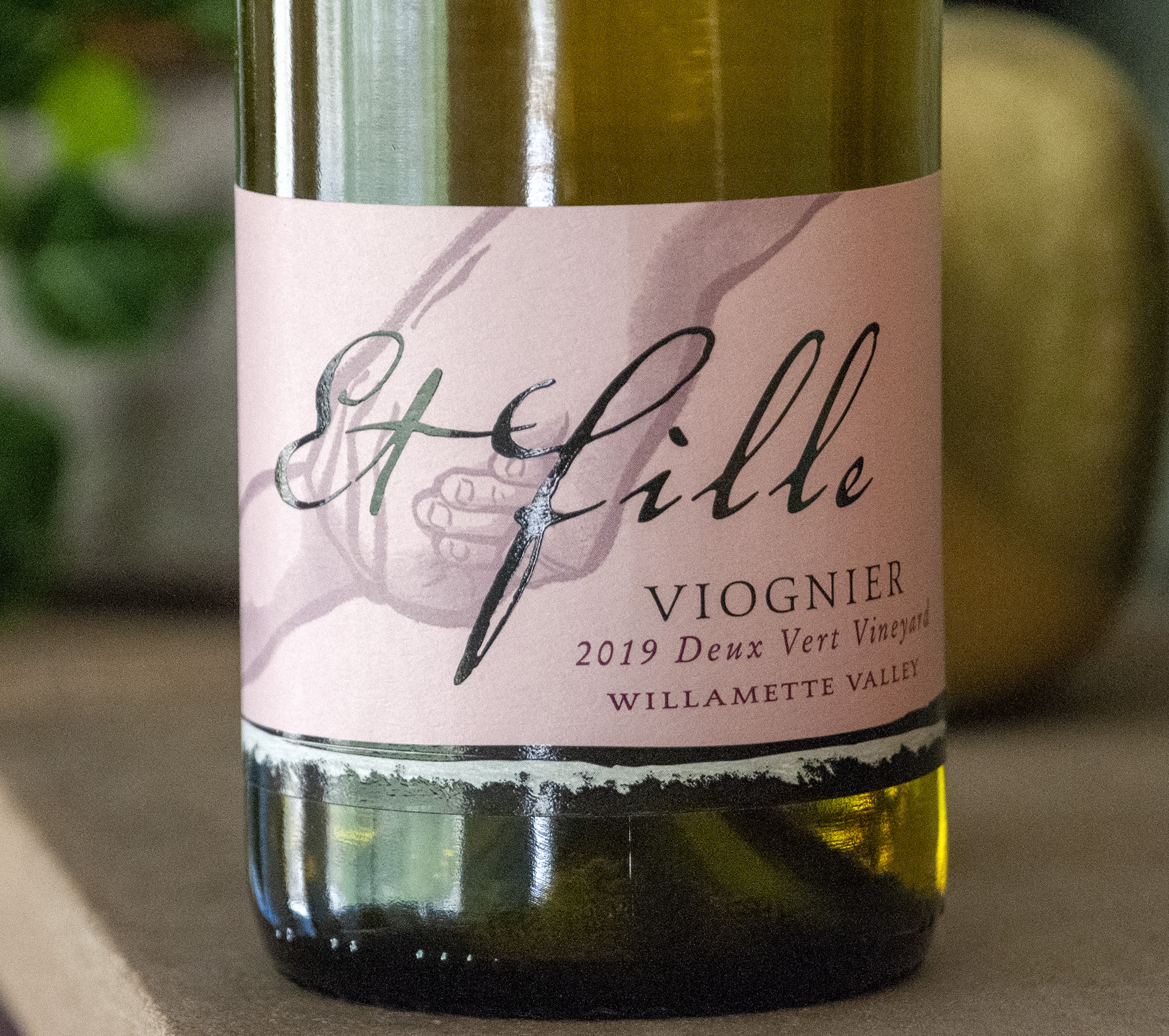 The style of this Viognier is very much like what one would find in the Rhone Valley.  There is an enticing bouquet of stone fruit, with very subtle tones of honey and vanilla, combined with enough earthiness to show off the vineyard's character.
But the surprise is the zest of its acidity and the lightness of this wine.  The mouthfeel is actually closer to that of a Sauvignon Blanc than a Chardonnay.
This makes it an excellent pair with grilled or broiled seafood.  We served it with skewers of grilled scallops that included cherry tomatos, mushrooms, and onion.  Et Fille was an excellent compliment to this menu choice. This is also a good selection to put on that list as a summer luncheon wine.  The combination of lower alcohol (12%) and its refreshing zest would be a winner out on the patio to enjoy.
Please note that this wine is distributed right here in Arizona!  Either of these bottle shops can set you up:  The Hidden Track Bottle Shop in central Phoenix or the Montecito Bottle Shop at 7th Ave and Montecito.
Stores like AJs will also be able to order some from a local distributor who will keep it cool during handling.  Online sources may also be able to ship safely but make note of their being able to use refrigerated trucks over the next 5-6 months.
Serve it after about an hour in the fridge (45-50 degrees).