A Grenache of Substance: T-Vine
When a winemaker is good at creating big red wines, the technique seems to rub off on everything he touches. Maybe there is a little of bit of Midas to it, but when T-Vine's Fernando Candelario puts together even a "quaffy" Grenache, stand back.

Now a Library Wine at T-Vine, there is still enough of their 2009 vintage Grenache out there in distribution to keep us...
Owl Ridge: A Zin lover's Cabernet
It is quite likely that Owl Ridge's next vintages won't be like this, but their 2007 & 2008's are "crossover Zins" if there ever were. Not to "coin a term" of course, but many Cabs from these vintages just went a little over the top.

These Cabernets, from the big side of great years, are simply all berries and power and many of them are affordable because they don't quite fit in the standard Cabernet Sauvignon mold. So if you like Zin...
Fine restaurant, fabulous wine list
With many special occasions we can expect a little fine dining, and of course, a wine list that normally reads like an encyclopedia. But the wine list at one valley favorite, Ruth's Chris Steakhouse (Camelback & 22nd St.), is so well organized that just about anybody can make a pretty quick pick.

In fact, you can order just by looking at the first page or two and enjoy a house wine that is no slouch. It is also possible to order white wine by the glass to accompany...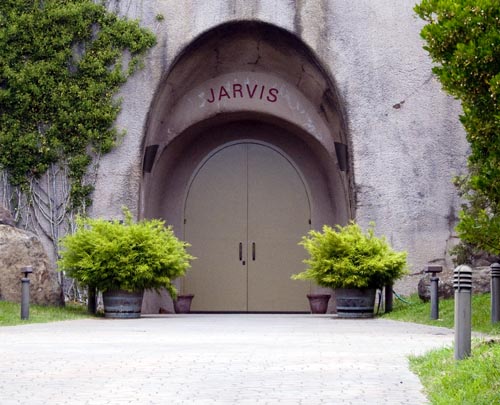 Wine in the underground: Jarvis Winery
Wine likes to be stored in dark cool places. So why not design a winery to do the whole thing (crush, ferment, age, and bottle) in a cave? If you think that concept's pretty cool, you'll love Jarvis. They're the king of cave.

Sure, most wineries have a big facility with the production operations in an impressive barn-of-a-building filled with fermentation tanks and barrels. But although they are wonderful examples of architecture, big buildings...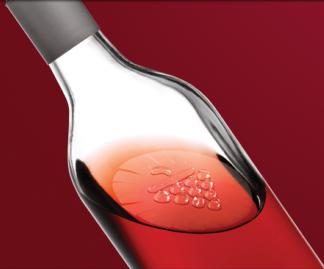 Another way to keep opened wine fresh
Got wine left over that just can't be consumed? Have a bunch of partial bottles left over after a tasting party? As many who have tried saving bottles already know, you can't just put the corks back in and expect the wine to be much good later on.

This is because exposure to oxygen in the air can ruin wine in a day. Oxygen quickly combines with many of the ingredients in wine that provide flavor, effectively destroying...
Pine Ridge white blend: It's a peach, hun
It's all about peach, melon, honey, and floral traces in its bouquet. And this wonderful assortment of tastes all combine to make Pine Ridge's Chenin Blanc ~ Viognier the perfect "cocktail wine", just the thing for a round of appetizers before dinner.

Pine Ridge has been producing this blend for quite a few years after they discovered it almost by accident. That "accident" is...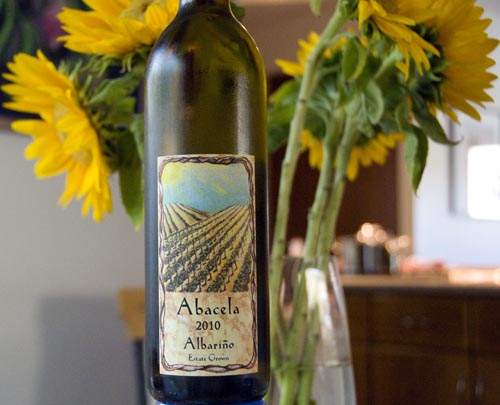 An Oregon Albarino: Zip with that seafood
For you wine lovers who really like their seafood, there is sure to be a brightly acidic wine on your favorites list. If you're one of "them", here is one more brilliant white wine you should try.

It is produced by Abacela Vineyards in Oregon where cool nights and moderate days can make for really zesty wines. They have done an excellent job coaxing their Albariño grapes to a level that is quite like their Spanish counterparts making it a perfect tasting...
Tasting At Spring Valley: Joseph Phelps
Nestled in the heart of Napa Valley are several other smaller valleys that provide a seemingly endless variety of vineyard views. One of these lesser traveled ones is Spring Valley. Joseph Phelps fell in love with it in the 1970's and a thriving winery was born.

Located on a perch overlooking Spring Valley, Joseph Phelps' terrace tastings offer a microcosmic encounter with one of the Napa Valley wine country's most...
French deal: Grand Prieur of Vacqueyas
A continuing appeal to many wine drinkers are wines from an appellation in Southern France's Rhone Valley known as Vacqueyras. Here, winemakers are required by "standards" to use blends that are dominated by the Grenache grape, leading to a velvety, easy-to-drink wine.

Of course, Southern France provides a seemingly endless variety of wines to choose from. But if you are interested in something that is not overly priced and easy to approach...
Alsace wine route: Robert Blanck Vineyards
If you are planning a trip to Germany's Rhine Valley or Eastern France, be sure to spend a little "wine time" in Alsace. This international destination is one of those less-traveled beauties of rural France that sports both spectacular history and unforgettable "vins".

Wine tour veterans like to make it an extensive grape epic by setting up an itinerary starting at the northern town of Strasbourg and meandering south to Colmar...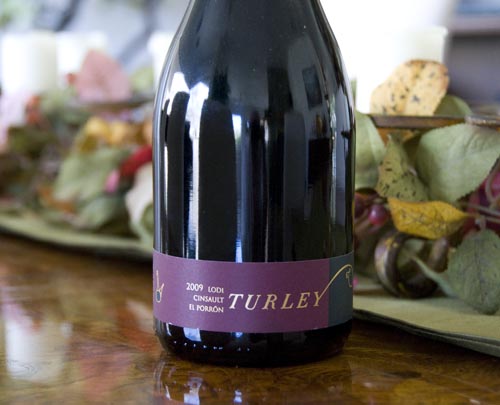 Destined for the mix: The Cinsault grape
Of all the Rhone varietals, Cinsault is one of the rarer ones here in the US. It often disappears in Rhone Blends never to be tasted as an individual wine again. But its bouquet is unmistakable. So when a pure Cinsault shows up, it's an excellent opportunity to experiment.

You can find a Cinsault for about $20 at Phoenix area AJs (notably the Chandler store). It's from what some people refer to as a "cult wine" source, Turley. Why?...
New release: Sequoia Grove '09 Cabernet
For those looking forward to sampling more fine 2009 Napa Cabernet Sauvignons, the premium releases are well underway. And one of the patiently awaited ones comes out of the Sequoia Grove Winery. Start your taste buds!

This winery has been steadily moving up the "Cab Ladder" for years and their 2009 release may just provide another push skyward. They are even recommended at competitor's tasting rooms with subtle invitations and winery cards...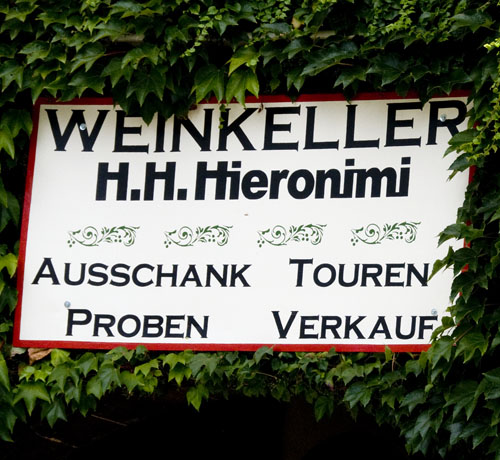 North Mosel: For Riesling with a flair
Tucked away on a northern stretch of Germany's Mosel River is a wine region known as "Berelch Burg Cochem". They are mainly known for super steep vineyards and an increasing reputation for innovative wine making from the next generation of winemakers. New techniques equal interesting wines.

In tasting rooms located throughout the town of Cochem, there is such a variety of Rieslings that it is a real education just being able...
The Rieslings: Adaptable "must have" wines
Long a favorite banquet wine in Germany, Rieslings can be the most versatile of "wein". And to make them even more flexible, Rieslings are created with a wide range of sweetness based on their natural sugar content. From dry (Trocken), to somewhat sweet (Kabinett), and often more sweet (Spätlese). There is a Riesling to pair with just about anything that graces your table.

However, because the winemaker can control a wine's sweetness both by...
Chianti Standard: Rocca delle Macie
Long a standard at the Olive Garden, Rocca delle Macie Riserva is a fine example of a Chianti Classico that's always on their wine list. And because of their culinary relationship with this special slice of Italy, it will remain an Olive Garden favorite for some time to come.

This wine is from the "original" part of the Chianti known as Chianti Classico. Official wines from this relatively small region are designated with a little black rooster on...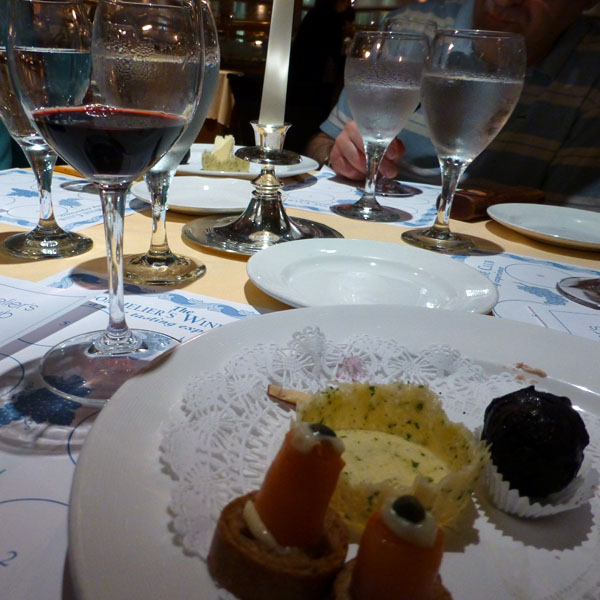 With dessert: It's Madeira, dear
Well known for its "cupboard worthiness" (partially finished bottles really live on and on), the right Portuguese Madeira wine can be scrumptious with dessert. Not only are they smooth to the palate, but they contain a little extra alcohol, just to top off the end of a fine celebratory meal perfectly.

As long as the dessert contains a good dose of sweetness, pairing isn't a big deal. But many dessert lovers favor these served with repasts that contain rich chocolate...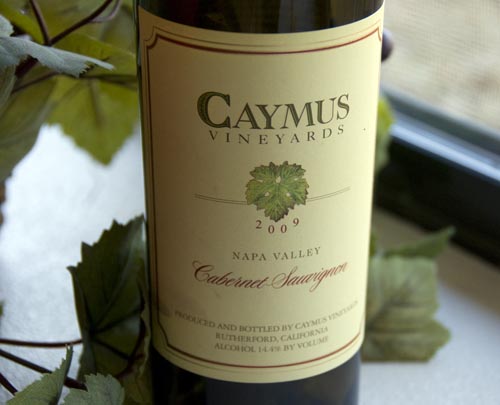 On the move: Wagner Family of Wine
When Chuck Wagner was growing up in California's Napa Valley during the 60's, he scarcely imagined the changes that would unfold. Composed of mostly orchards and ranches 40 years ago, Napa has now become dominated by the grape.

From the valley floor to the benches, it's now vineyards that you see. The orchards and ranches are almost gone. It's sweet progress for a world-class wine industry...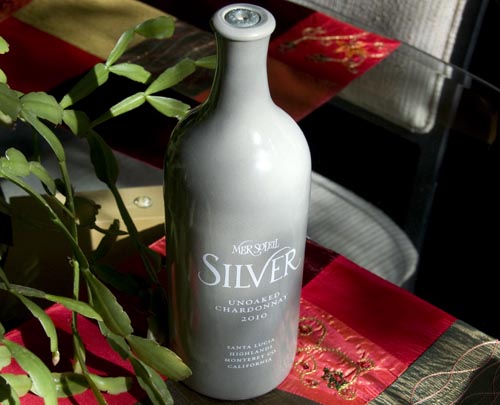 Concrete buy: Mer Soleil Silver Chardonnay
Hey, would you pass me a little of that moonshine over there? Sorry bud, all we have tonight is Chardonnay. What? Yep, that's just our 'lil bottle of Mer Soleil Silver.

And so it goes, this is one of the cleverest Chard packaging ideas yet, especially when you consider the quality of the product that is contained within. "Silver" is quite surprising on...
Up from the cellar: Arrendell Pinot Noir
Would you believe that there are wine aficionados who say, "A good Pinot will change your taste forever"! Who knows, maybe it's true. But if there was ever a wine to put to the test, it's Hartford's Arrendell '09 Pinot Noir.

Granted, there are a many of us who have been enjoying this little beauty since its release many months ago. However, this year's taste was yet another milestone. No doubt it will be just at little more interesting...
Onto vintage '10: Dominican Oaks Cab
Ever since the Rutherford Wine Company of St. Helena created the "Dominican Oaks" label several years ago, we have been treated to an ever-improving Cabernet experience at a reasonable cost. Here's why.

Dominican Oaks is now a private label used by Total Wine under their "Winery Direct" program. This strategy provides an excellent value by allowing them to sell wines that are bought exclusively from various...